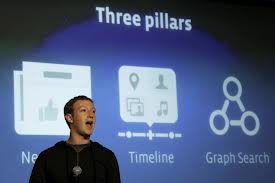 Facebook Graph Search is not yet released for everyone, however, the social network already published some examples of the new social search best practices. Facebook believes that people don't use it actively and don't know its full potential.
Therefore, in a recent blog post the company highlighted a few examples of searches: videos, old photos of friends, my engaged friends, images from popular news sources.
There are also examples related to the location: hotels nearby the sightseeings, ski resorts visited by your friends, your places, applications and videos that your friends like, recommendations from the people with the similar interests.