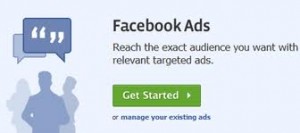 Specialists of the Simply Zesty Agency picked up the most interesting videos of Facebook advertising campaigns. They all have a bright idea and a proved high level of the users engagement.
You've probably already heard about some of these campaigns, while others may be new for you. If your company is also interested in increasing the engagement of it's audience on Facebook – you'll be, for sure, inspired by these top advertising videos.
Heineken Beer Tender
Heineken beer automat – is a great gift for any beer lover. But buying it to yourself is not as nice, as getting it as a gift. A simple application from Heineken will help you to find on Facebook other people who dream of the same machine, and allow you to exchange with the gifts.
iLike Diesel
In this campaign, Diesel one of the first integrated Facebook tools into their off-line stores, offering each visitor with the QR-Code to share photo of the jeans with his friends on Facebook.
KLM Meet and Seat
KLM Aircompany offers its clients special services for searching interesting fellow travelers on intercontinental flights. Participants of the program Meet and Seat share information with other passengers from their profiles on Facebook and LinkedIn. Thus, people with similar interests can easier find each other for pleasant conversation during the flight.
Kraft Likeapella
Companies often thank their Facebook-pages subscribers, but KRAFT Macaroni & Cheese made ??it more original than all the others: they produced a funny video in which they personally thanked each of the 4632 people who "Liked" their Facebook post on April 24, 2012.
Citroen Car Crowds
How will the new Citroen model look like? Reply to this question on the car manufacturer Facebook page. The ideas with the highest number of "Likes" will be implemented in the new Citroen C1 Connection.
Volkswagen Fan Wagen
Similarly, Volkswagen offered to the fans of the brand to recreate one of the legendary models by adding specific functions for Facebook. One of the users actually got a «FanWagen» as a prize.
Heineken's One Like – One Balloon
Heineken in Brazil has launched a "1 Like = 1 Baloon" campaign, promising to blow up a balloon individually to everyone who "Liked" the brand page on Facebook.
Corona Light
Corona offered Facebook fans a chance to see their photo on a huge billboard in New York City. In just two months the number of subscribers has grown from 3000 thousand to 200 thousand people.
What Zurich Needs
Successful political campaign on Facebook – is a rarity. But this campaign was able to change the attitude of young people in Zurich with the common position: "Even if I vote, it will not change anything."
Smiles Orange Juice
The Israeli producer of orange juice in a specially created Facebook application offered everybody to start the juicer with the… smiles.
Schweppes App
Schweppes offered Facebook users a useful application for the automatic creation of the original page layout of the Facebook profiles.
Facebook Physical Book
By launching its platform on Facebook, telecommunications company Bouygues Telecom tried to transfer the best moments from the social network in real life. It was created a special application which allows everyone to turn his page on Facebook in to the book.
Playboy Video
Playboy created an interactive viral video: anyone could enter his name and add a photo, in order to get a personalized video with Playboy girls showing tattoo with his name and fighting for his photo. The result of the video – 13 million views.
Take My Lollipop
An interactive film, calling to be careful while spreading the personal information in social networks.
Whopper Sacrifice
The campaign was carried out by fast-food brand Burger King a few years ago. The company offered its customers something completely unexpected: the ability to get a free Whopper burger in exchange for 10 Facebook-friends.
Batelco
Bahrain Telecommunications Company Batelco has created a cool movie, which is an epic journey into the thoughts of the people.
Flair fashion Tagging
Women's Magazine offered its readers a new opportunity to discuss fashion with the popular Facebook images tagging tool.
Trident Gum
Chewing gum manufacturer Trident offered everyone to make fan-audit of their profiles on Facebook.
Heineken Personalized Bottles
Heineken announced challeng for the talented designers around the world, inviting them to create their own unique design for a limited batch of the beer bottles, released for the 140 anniversary of the brand.
Cadbury
Cadbury UK invited Facebook users to take part in a virtual parade in support of the British team and a chance to win tickets for the 2012 Olympic Games in London.
My Saddest Friends
Israeli retailer released a Facebook-based application so that everyone could cheer up their sad friends.
The Museum Of Me
Intel invited Facebook users to create virtual museum named after himself, using photos, friends list, status and other information from the profile on a social network.
Subway Youth Campaign
Fast-food brand Subway caught up their core audience – young people – with the help of a large-scale competition "Heroes of the university," the winner of which received $ 10,000.
Real World Renault
Renault car show offered it's visitors a quick and convenient way to share their experience with the friends on Facebook.
Budweiser Canada
Budweiser found an unusual way to tell his Canadian fans about his partnership with the NHL, offering them a virtual hockey game based on Facebook.