Recently, Facebook Studio was introduced by the social networking site. It displays Facebook's marketing strategies and products. The purpose of the site is to attract advertisement agencies to improve marketing strategies basing on the social site.


Facebook tries to cement relations with ad agencies while showing them some effective ways to improve their marketing results using advertising services on the social networking site. The display of the capabilities of different Facebook features and channels is aimed to enlarge the diversity of marketing campaigns to users.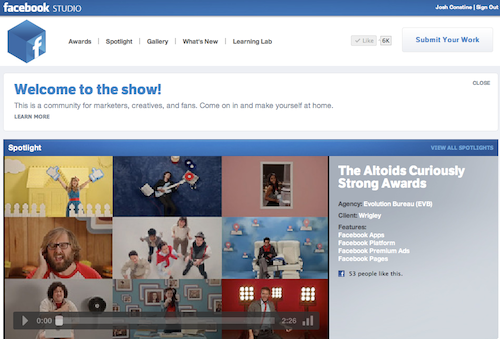 Facebook Studio helps to increase the number of agencies' clients and resembles Facebook's Preferred Developer Consultant program.
Gallery and Agency Directory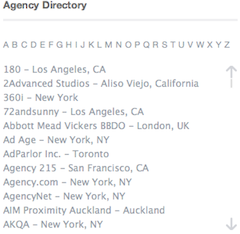 Having received the agreement of their brand clients, agencies can submit summaries, screenshots and videos of their marketing campaigns to Facebook Studio. After approval by Facebook the submissions are published in the Facebook Studio Gallery. Users can browse these submissions, leave comments on the ones they find the most interesting and express their endorsement clicking on the Like button. Over 70 submissions are presented in the gallery to browse nowadays.
The submissions appear as links on the Agency Directory profile of the agency. Over 200 agencies and their local branches now show profiles in the alphabetical directory located at the bottom of each Facebook Studio page, including 360i, AKQA, Deutsche, Digitas, Involver, Ogilvy & Mather, Publicis, Razorfish, and Saatchi & Saatchi.
Spotlight and Awards
The Facebook Studio Spotlight is a collection of the best Facebook marketing campaigns. There are submissions with the most Likes and with the best visibility and ability to bring agencies more business.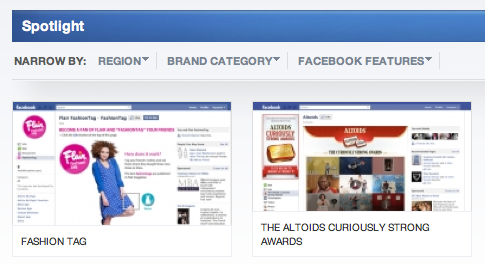 There is an opportunity to assort the Gallery and the Spotlight. The parameters can be different, for example region, most liked, most recent, brand category, and Facebook feature used. Gallery submissions don't need a video unless they're promoted to the Spotlight.
Learning Lab and What's New
Facebook Studio Learning Lab teaches agencies the designated use of Facebook's marketing products. There is an introduction video, an in-depth description of how to use a product, and a FAQ in the Learning Lab.
The Learning Lab contains entries for
Facebook Marketing
Facebook Pages
Facebook Ads
Sponsored Stories
Places & Deals
Facebook Platform
Facebook Research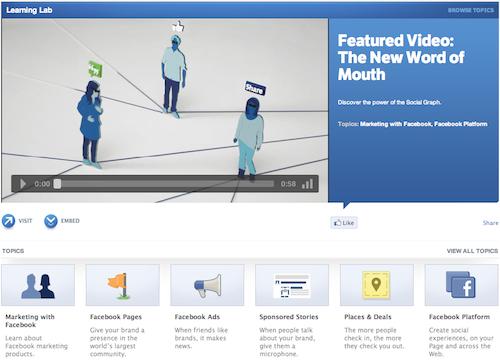 There is also a blog called What's New in Facebook Studio. You can find interviews, step-by-step walkthroughs of Facebook's more complicated marketing products, for example Sponsored Stories, reminders about product changes, and announcements about Facebook Studio Live events.
Helping Agencies Convince Brands to Market on Facebook
Agencies aim to persuade brands to change their marketing campaigns focusing on the social networking site in the first line.
Spotlight and Awards step up the competition between the agencies and this rivalry enables Facebook to consider its strategy as a successful one as the social networking site seems to have found a way to make the agencies feel appreciated while getting them to share their secrets at the same time. But we still don't know whether agencies will continue to be willing to submit their campaigns.
Facebook Studio is a great way to improve marketing strategies on the social networking site. Users will definitely enjoy this new experience. Facebook expects from users that they will be able to see cooperation with brands on Facebook as amusement and social matter rather than a slackening of communication with friends.