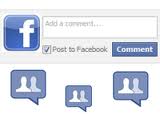 Marketers introduce five methods to engage Facebook fans in communication process:


Content Is King
Facebook page of the brand product and its own website should not be alike. Content on the Facebook page should supplement and extend info about the product but not copy the data shown on brand website. It is also quite impotent to refresh content in order to keep up the interest of the readers.
Example: Facebook page of Aflac, a Columbus, Ga.-based supplemental insurance company is centered on its duck mascot, and showcased commercials not posted on the brand's website.
Leverage Assets
Leverage assets in the social networking site. Use website and other content on Facebook creatively.
Example: Saks Fifth Avenue leverages existing assets in its social media campaign with Saks Archive Fridays. Fans return to the page each week as they are attracted by freshly posted images from archive catalogs, ads and employee newsletters.
Fans-Only Access
The fame and success of the Facebook page is based on the quantity of its fans in the first line. That is why additional privileges and benefits for those who joined the ranks of page's fans and probably clicked the "Like" button on the page would be as best one can. Facebook users will definitely bring their attention to the rewards of this kind.
Example: Amex fans clicking the "Like" button on the travel site are rewarded with $100 in hotel savings by American Express which partnered with Travelocity.
Keep it Fresh
Turn the attention of the Facebook users to the page while constantly refreshing the content of the page. People will return to your page and this repetitive coming back will undoubtedly increase the popularity of your page.
Example: Daily updates of a custom tab with a new quiz attract attention of fans of People.com seals who keep visiting the page day by day.
We Have A Winner
The next effective way to draw attention of Facebook users to the page are different lotteries, limited time promotions, contests, and sweepstakes. Visitors will be more active on your page being urged by a visual ticking clock, for example.
Example: An unannounced sweepstake was posted by Budweiser. Facebook users and visitors to the page were given a chance to win tickets to the Austin City Limits Music Festival. Users entered basic information to enter the drawnbg. Not having to post photos or videos increased entries.