You will enjoy a lot of advantages in case you create a page in social networking site Facebook for you personal website. First of all, your site will be advertised in this way and this advertisement will definitely increase the number of visitors to your site. By the way, you can make the site visible for both registered and not registered Facebook visitors. Besides, you mustn't have a plenty of accounts to create pages for different websites if you possess a lot of them. Having been registered once, you are allowed to create any number of pages for your sites as you only wish while clicking on "Community Page" or "Official Website".
In order to create an official page you may choose any of these just mentioned two options.
Then click on "Brand, product or company".
Select "Website" from the list and write the name of your website.
Mark "I am the official representative of this individual, company, music group or product, and have permission to create this page."
Click on "New official website."
Finally, you have to add info and URL links to your site.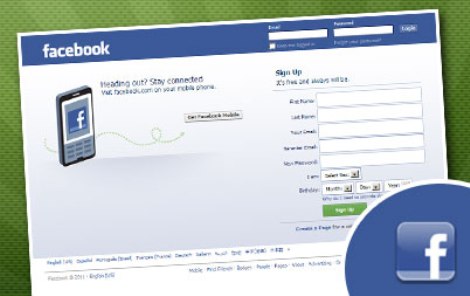 Configure auto-posting.
Thanks to the Networked Blogs app you are empowered both to customize auto-posting from your RSS feed on the wall of your page and also read your blogs directly from your account on Facebook.
If you want to be able to do this all, then you must add the app to your page. Follow the link and press "Add to my page" selecting the page you intend to provide with the app. And now let's configure auto-posting.
Go to the Networked Blogs app.
Click on "Cross-Publishing".
Then press the button "Click here to register your blog".
Having added info about the blog, you should press "Yes" as the answer on the question if you are the author of the blog, but only if you are in fact.
After clicking "Yes", you will be prompted to confirm that you are the author of this blog. You can choose "I'll do this later".
A blog has already been added to your profile. If you want to customize auto-posting option to be displayed on the Wall, then visit your blog and click «Set up Cross-Publication».
Choose the page you will be auto-posting while clicking on «Configure».
Mark «Auto-Publish blog posts to Page Wall».
You have successfully finished and now all new entries to your blog will be posted on your wall. And also on your page have a new tab – «Blog», where will be shown your RSS feed.
Facebook and your website
Having created a page, click on the "Start Communication" button. Select "Promote this page on your website". Besides, there is the "I like" button showing all the users who like your page, comments can be written there and also some other features are included.
There is also another way to add these buttons and tables: Use plugins for different CMS designed by third party developers.