The social network system provides a great opportunity for everybody to communicate as often and at any time when it's necessary. It follows thence that companies are also enabled to constantly maintain communications with their client which though can turn out to be quite complicated. In order to keep in touch with their fans at all hours companies need assistance that is presented below. There are five customer service applications which were developed to help you in fast response and in the wake of it to increase your brand's popularity on Facebook.

Assistly
This desktop app was introduced a month ago. It gradually continues to develop and perfect itself. Assistly was destined to offer customer service support for businesses' Facebook pages. It allows you to supervise the colloquy straight from your desktop.
This product works in real time with the purpose to make company's negotiations with clients available at any time. All the employees of the company are empowered to take part in conversation and to offer their help while using this app. This useful customer relationship management product approximately costs from $39 to $99.
Buddy Media
This customer service app called Buddy Media creates Facebook pages and works on attracting of company's fan base after brand's finished site is up and running.
The application is of valuable assistant in answering of customers questions and is able to monitor reference to competitors companies. This tool offers you help while posting the best possible essence that should involve your fans' attention by analyzing exactly what is working.
Faceconnector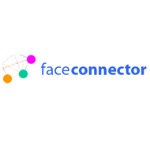 The present app was formally called Faceforce and serves to help you especially if you can't wait for Salesforce.com to make its own Facebook CRM product available. Both Faceconnector and Salesforce.com were designed with the purpose to enhance your professional interrelations.
This tool resembles LinkedIn. Both impel you to look for your personal network for professional precedence and possible customers in the future — find someone who is able to introduce you to potential client, catch the interest of a new customer based on shared likings, and make the connection with the customer better thanks to better learning of the needs and preferences of aimed public.
Get Satisfaction
The customer service support application entitled Get Satisfaction was priced at a sum beginning at $49. The tool has already gained confidence of many famous brands.
Thanks to Get Satisfaction your Facebook page will be provided with a support tab that is to some extent similar to the feature offered by Parature. By virtue of price escalation a larger choice of features is suggested at disposal. There are following tools among other things e.g.: more moderator seats, improved widgets, and an integration of help CRM and helpdesk tools. The app also acquires a Price Genie, and is always ready to be of valuable assistance in handling of customer inquires.
Hearsay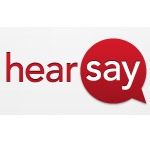 The worth of this tool will especially be recognized by companies with branches and offices located around the country. The customer service support called Hearsay is able to create an engaging localized presence on the social networking site. Thanks to Hearsay the local customers' requests can be quickly honored by representatives of a particular branch.
Parature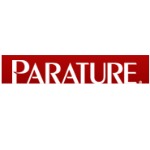 Parature is a customer service app that was designated to ensure the attainment of company's popularity on the site.
A support tab is arranged straight at company's Facebook page by means of this tool. This convenient placement contributes to an increase of customers' response. Businesses are enabled to answer the formulated questions, look for specified matters and adjust all the assertions expressed on the page. There is a possibility to delete all the statements that does not correspond to the expected sense. The following feature deserves a special attention: you have an opportunity to start a real-time communication with your company's fans straight from the site page.
The present app won confidence of customers remaining one of the leading brands for customer relationship management solutions over the last ten years.
SpigitEngage For Facebook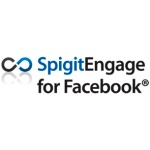 The below described app called SpigitEngage is also a representative of customer relationship management solutions. Thanks to this product you'll discover a new method of communication with your customers. Vendor's Facebook page offers you to cast a look at this innovative social network management product and take a part in conversation of company's fans discussing new ways of coherence with social media.
There are useful tags included into the tools that were designed for a fast connection with customers who get the chance to receive a rapid answer to their inquiries.
Thanks to SpigitEngage you will be enabled to make your brand's presence on the social networking site as strong as possible which helps you to improve and strengthen customer relationships.