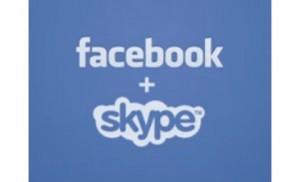 Facebook in his blog announced the launch of a video chat network in conjunction with Skype. Although no additional software is required to work, still need to download the browser plug-in. Can simultaneously communicate with several people. While the feature does not work at all, but we are promised that "within weeks" it will be available for all Internet users.
Along with video calls, Facebook updated the chat system. Window of facebook chat was also changed, communication has become easier to start. It became possible to communicate with multiple people simultaneously. Call for video is straight out of the window, as well as with the user's page by clicking "Call."
Video calls on Facebook became a response to the new network Google +, which has a similar function Hangouts. Which also works in the browser using the plugin and allows one to communicate with multiple people simultaneously.