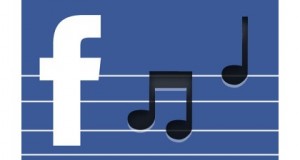 In the source code of Facebook was found mention of a product called Vibes. Perhaps this is a new music service on Facebook, which is rumored.
About Vibes first report was made by programmer Jeff Rose (Jeff Rose), who subjected the scrupulous analysis of the new Facebook Chat in conjunction with Skype. He studied the source code of the installed browser plug-in, and found that the installer does not support a single application, but two. One is called Peep, and this is a video chat, and the second – Vibes, and its purpose yet unknown. The word «vibes», means "vibration, resonance," and in colloquial speech is often used for music.
This suggests that Facebook can make something connected to music. This may be something like cloud service, which is popular today. These services have already started Amazon, Apple and Google, and it is difficult to imagine that Facebook won't follow them. This product will not necessarily be called Facebook Vibes, just like the chat is not named Facebook Peep.