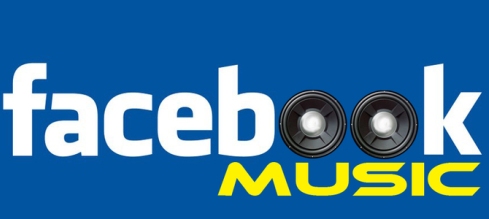 There is a list of some music player plugins and Facebook apps of interest below. They should catch your attention especially if you prefer to integrate your music library straight from your Facebook page and don't like default of music options on Facebook. These apps differ in appliance and features they suggest. Take a look!
iLike
This is the most popular Facebook music app. It was previously called My Music. Thanks to this app you are able to create a new music profile and scan you music library's song list straight from iTunes. If you aren't registered on iTunes you can easily take a song list from any other music social network whose account holder you are. The present app allows you add music to you Facebook page without any problems and provides you with the opportunity to make your friends familiar with your favourite songs.
Mixpod
The advantage of this music app is that clicking on any songs causes the appearance of the corresponding video on You Tube. That means you receive the opportunity to listen and to watch at the same time. You have also the chance either to use the default skin or customize as you like it with the purpose to give luster to your Facebook page.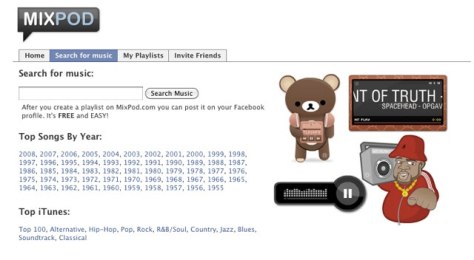 Music
If you install this app on your Facebook page you'll undoubtedly be satisfied with it. You'll be empowered to upload music from your personal computer or from any online resources. Music app is one of the mostly spread and loved apps on Facebook.
My Band
Thanks to this great application with over 4 millions of adorers you will be enabled to make your own original band page on Facebook. You have the chance to place as many songs as you only want there and are also provided with opportunity to download music to this upgraded page every time you have the wish. You can even sell tickets through this app or just invite your best friends free of charge.
Songs
The number of Facebook account holders using this app came up to two million people. This cool app is characterized as a very famous with the best quality one. Install it and check if this statement is true.