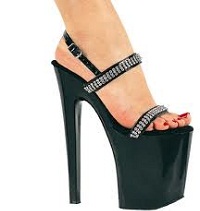 After a thorough research Sudhir Venkatesh, sociology professor at Columbia University came to the conclusion that about 83 percent of whores have their profiles on Facebook. A lot of turned to the social network but Craiglist got rid of the "adult service" category at a later time.

Venkatesh's analysis of the connection of woman of easy virtue, escort agencies and Facebook was published as a part of a larger one called Wired report on New York City prostitutes. He has studied the matter over ten years and began even before the appearance of social media. So he included research based on Facebook to his material.
State law tries to prevent selling of sexual relationships and uses Facebook to police this trade. But escort agencies often disguise themselves and do not mention the details of service they offer and how much it costs.
It was found out that 83 percent of prostitutes have their Facebook pages but only 25 percent of their clients come from the social net in fact. Do you agree that there many other sources that serves to be providers for this trade that are worth to be researched? And that Sudhir Venkatesh has a lot of work to do still?