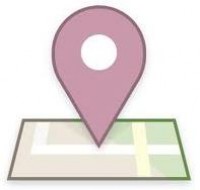 Last summer a new application was launched by Facebook. Its name is Facebook Places. In spite of its relatively young existence it seems to be quite prosperous. A short time ago MerchantCircle conducted a survey that showed that 32 percent of the 8,456 businesses promote themselves through this service. About 12 percent are going to make use of it in the future, moreover not-so-distant one.

The following fact founded out by MerchantCircle arouses curiosity as it's very interesting to learn that 55 percent of merchants who've offered a daily deal through a group buying service don't plan to do so again. According to the report author's suggestion merchants would rather use free marketing methods by means of social media, than pay recompense. It is also mentioned that the businesses prefer to use proven promotions rather than some they are not acquainted with.
MerchantCircle asserts based on the results of the survey that most of the small, local businesses devote minimal resources to promotions: 37 percent claim about shortage of time and other resources for it. More than half spend less than $2,500 a year on marketing, and 60 percent do not have any ideas how to raise their budgets this year. Expensiveness of the method to promote online underlined over 26 percent of respondents.
It is worth to notice that quantity of Facebook promotions left behind those made via Google last year. The former made up to 70 percent, the latter 66 percent. The difference is insignificant but nevertheless it exists. Moreover, about 37 percent rate Facebook one of their most effective service for marketing.