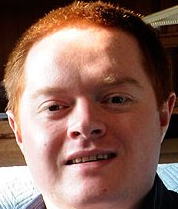 A Live was saved thanks to opportunity to communicate via the social network Facebook.

Lately UK newspaper The Sun published an article about the matter how a status on Facebook helped the person to be rescued. A 30-year-old British surgeon named Rahul Velineni and working at Swansea Hospital noticed the full of suffering status of one of his friends, the former classmate Ball who constantly complained about a sharp pain in his stomack.
As a doctor he immediately realized what could be the problem and offered Ball to get in touch with him in order to give him medical advice. Rahul Velineni replied to Peter's status update with a comment. "Sounds bad, Call me asap. You may have appendicitis."
Ball noticed the comment on the next day and it ultimately dawned on him that he must go to hospital as soon as possible. It turned out that he needed his appendix removal. The surgery was performed shortly after in the emergency room.
The Sun quoted Ball's speech concerning the surgery and his friend Velineni , "The doctors said it was bad, and shouldn't have been left for much longer. …We hadn't seen each other for ages. I owe him a drink."
It goes without saying that Ball owes Velineni much more than just a drink. And of course he knows it.
It is worth to be mentioned that the above described incident is not an exception, not an only case. A girl from Minnesota got a new kidney from an absolutely stranger whom she found over Facebook last December. The next example of medical usage of Facebook is supply of data of patient's state in Wisconsin referring to patient's status that doctors possessed and that helped them to get right diagnosis.
Facebook makes its contribution to life saving and this fact enables this social network to be praised. It stands to reason that people who were connected through difficulties, those who needed help and their saviors continue to keep in touch after the incidents. This was exactly what Velineni said in his speech for the Sun, "It's a funny way to get back in touch, that's for sure."