Facebook is changing its location area. It will be situated in Sun Microsystem's 57-acre campus in Menlo Park now while moving 3.6 miles down the road.
The reason for removal is constant expansion of the company. It took Facebook only one year and a half to overgrow its offices in Palo Alto. Both current and future locations are in San Francisco Bay area, better known as Silicon Valley. The former resident of the new place was Sun Microsystems. There are 11 buildings on over 57 acres with an additional 22 acres of offices connected to the complex by tunnel there. The new facility has about 1 million square feet of office space and 3,700 parking spaces. The place was designed for over 3700 people. Right now, there is a half of this number of persons hired by Facebook.
CFO David Ebersman claimed that the amount of Facebook's staff came the point where the old office is not possible to accommodate all the employees. "We are reaching a point where we won't be able to fit. Facebook is growing 50% a year in terms of headcount and our growth plan is to continue hiring in the Bay Area."
The facility was leased to Facebook by Oracle with an opportunity to buy it after five years. "The company has been looking for a space that suits our long-term business needs and allows us to recreate the small community feel we enjoyed while in downtown Palo Alto," Facebook said in a statement. "Our new campus provides us with the necessary room to continue growing, and we look forward to what's ahead."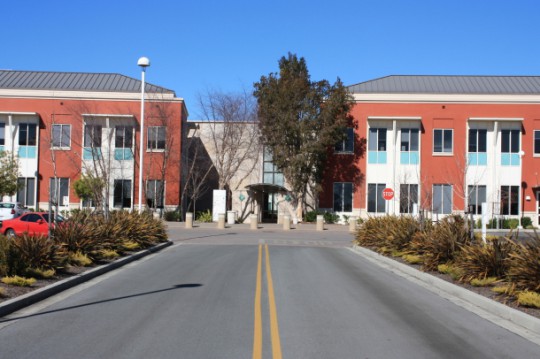 The social network plans to move workers to the new place piecemeal. This is supposed to continue up to 2012, just in time for its planned Initial Public Offering. One of the reasons for the announcement of this news is speculations about breaching by Facebook of 600 million active users.