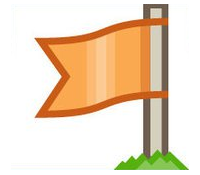 There is a new Facebook tool introduced in the present article. It is called the "Profile to Business Page Migration" and enables its owners to convert their personal profiles into official business Pages. Besides all the friends of the user looking for changes will be turned into fans at the same time. The new tool was created with the purpose to help people who used to apply personal profile for business goals just because special business Pages did not exist before. The tool is also aimed to provide assistance to those users who inadvertently began to gather fans as friends instead of using Likes.

The new "Profile to Business Page Migration" tool will undoubtedly be useful for businessmen who were thrown into a dilemma and can't choose either to continue a profile with its limited capabilities or start a new Page without any fans yet.
There is also a new Help Center article on converting profiles to Pages on Facebook where you can find info about the migration process's details. The migration tool is available for all the Facebook account holders worldwide.
Having installed the tool, users will find their profile photos transferred and there friends converted into fans liking the Page. By the way, users are not notified if one of their friendships has been converted to a Like.
All the other photos will disappear and all Like connections to other Pages will be severed. That is why you shouldn't forget to use Facebook's Download Your Information tool before applying of the migration tool. It is also worth mentioning that if you have more than 100 friends you are empowered to change the name of your new Page otherwise you have to keep your previous profile name.
The ability to convert a profile to a page seems like a logical next step in functionality for the site, given how Facebook redesigned the layouts of profiles and pages to look alike.
The "Profile to Business Page Migration" tool will definitely be welcomed in the first line by those users who initially planned to use their profile to promote a small business, e.g. event promotion company or consultancy.
But please be aware that the results of the migration tool's usage can't be changed any more. That means that once converted a user profile you won't be able to reconvert it. In addition to that you won't be allowed to write on the walls of your friends any more or see updates in the news feed.