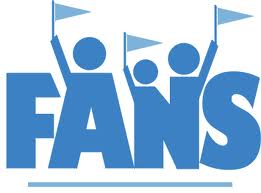 Not every post that is placed on the Facebook Brand Page by administrator gets response from subscribers. According to Facebook the average Facebook Post reaches the target audience only in 16% of cases.
Due to the fact that the vast majority of "fans" of a page on Facebook, never return to it after "Liking" it, the VA Simple Services company created infographic to clarify issues related to the work of Facebook, and thus try to help the owners of pages to deliver their content in to the feeds of users.
According to the VA Simple Services, "average" user has about 130 friends on Facebook and associated with about 80 pages of brands, groups or events.
Many users may be overloaded by information generated by all these sources, so Facebook uses a special algorithm – EdgeRank – in order to determine what will finally go into the feeds of users.
This algorithm is based on three main elements: closeness (how often a user communicates with the page), weight (activity related to user interaction with the page) and lifetime (the newer post – the bigger value it has in EdgeRank) – are explained in detail in the infographics below. As described by the infographics there are 10 steps that will allow Facebook page to stay high in EdgeRank:
1. Time. The best days to publish the post – Tuesday, Wednesday and weekends. Nine o'clock in the morning – is the most successful time for publishing.
2. Be specific. Encourage users to comment and share your posts.
3. Sequence. Publish posts on the page at least once a day.
4. Ask "open" questions in your posts (use "when", "where" and "why").
5.photos and videos. Actively use them in your posts.
6. Put a really interesting and useful content. Avoid self-promotion.
7. Use surveys and contests.Promote discounts in your posts.
8. Use Facebook Promoted Posts to highlight your posts in the news feeds.
9. Place the posts directly on Facebook, avoiding third-party applications.
10. Be concise. The posts with the length no more than 80 characters are the most popular.