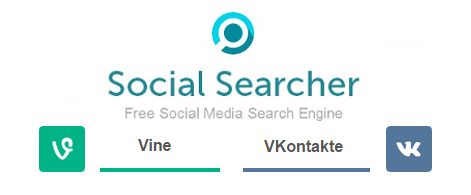 Recently Social Searcher team released a new version of the service with 2 new social networks on board: VK (Vkontkate) and Vine. Analytics visualization was also improved to address different screen sizes and simplify navigation.
VK (originally VKontakte) is a very popular social network among Russian-speaking users. As of November 2014, VK had at least 280 million accounts.
Vine is a video sharing social network where users can share six-second-long looping video clips. As of December 2015, Vine had 200 million active users.