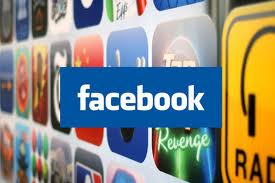 We already mentioned that Facebook plans to open "App Center", today it is online. Facebook offered application developers an easy access to the 900 million users audience of the social network. With the help of "App Center", they can create pages with description and links to their applications on popular services – Apple App Store and Google Play.
Now the directory contains links to more than 600 applications, including Angry Birds, Fruit Ninja, Instagram, Foursquare, TripAdvisor, Spotify and many others.
Following categories are available: games, entertainment, Facebook, lifestyle, music, news, photos and video , sports, travel and utilities.
"The app center represents a new way for users to discover social applications," said Douglas Purdy – director of developer products in Facebook. He represented the App Center in San Francisco.
He noticed that the "App Center" is not an alternative to the Apple App Store or Google Play (formerly Android Market). Facebook App Center – is a portal, which contains information about applications and links to them in the stores.
New Facebook's service is available for PC users in web browser, and mobile version for the smartphones.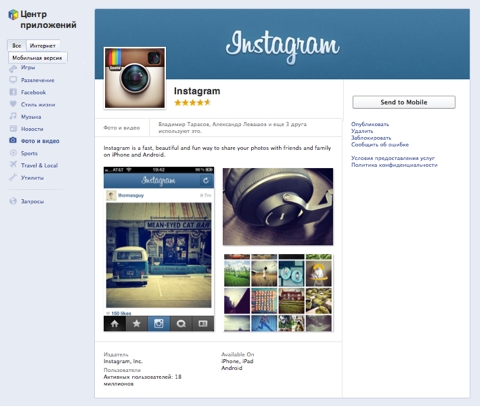 In the "App Center", in addition to the standard description and screenshots, users can see friends who is already using this application and a total number of users. For example, on the Instagram page this number is 18 million.
Users can sort applications by rating, recommendations and popularity. Also they can see a list of applications which were installed by friends recently.
According to Douglas Purdy, only in May Facebook App Center produced 83 million hits to the Apple App Store.