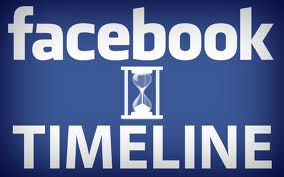 Yesterday, Facebook introduced the new function, which is called "Action Link". This link will appear next to the Like and Comment ones, but its main purpose will be to "interact with your timeline app directly from Facebook."
Let's have a look, for example, on the popular application Foursquare: if your friend published in timeline his location, and you are interested in it, just click on a link "Save This Place." Automatically you will be prompted to install the application, unless of course you have not already done so, and then this place will be saved to your foursquare to-do list directly from Facebook.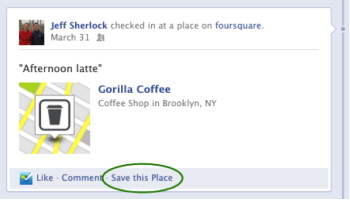 Another example: timeline application from the site Fab.com. Your friend published a post in his timeline using this application. If you found it interesting and decided to keep the information about this product, just click "Fave This Product" link.

Facebook also mentioned that such links can be used almost for any actions in application. Check up action links documentation for developers.