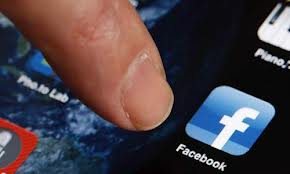 How often do you check your Facebook updates via phone? A new study by IDC company shows that average Facebook Mobile users check their updates about 14 times a day.
The company analyzed data from 7446 iPhone and Android users in the US from 18 to 44 years old.
Depending on your own Facebook activity, the results presented in the report of the IDC may surprise you or just prove what you already know.
According to the study, 79% of the smartphone users switch on their mobile devices in the morning during 15 minutes after waking up. The majority – 62% look in their phones as soon as open their eyes after sleeping. And among users aged 18-24 years, this figure increases up to 89%.
Peak time of the Facebook activity – evening before people go to bed. The average person opens the application of the social network 13.8 times a day and one spends about 2 minutes and 22 seconds in it. The total time – is about half an hour.
According to the report, about 46% of the users check their Facebook updates while shopping and 48% prefer gyms. Even preparing lunch or dinner is not an exception: 47% of the users surfing the Facebook while cooking.
It is worth mentioning that 50% of the users like to view the news feed in the social network in the cinema, despite of the fact that all mobiles should be turned off before the movie starts.
So what do we, actually, spend time for on the Facebook every day? Half of the time the users spends just for reading their news feed, and the rest of the time is divided between chatting and writing their own new posts. Half of the social network users at least a few times a day play in the online games.