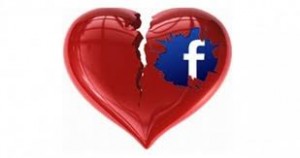 About 30% of divorce cases in the UK in 2011 had references to the partner's activity on Facebook. It was reported by PCR with reference to the website Divorce-Online.co.uk, specializing in divorce cases help.
Five thousands of divorce applications were analyzed during the study. Divorce-Online learned the basic reasons for which Facebook destroys British marriages. Most often, husband or wife complained that their partner wrote "inappropriate messages" to other persons (ie, online flirt). In addition, the British often had to learn about the misconduct of his "half" from virtual friends.
A similar study was carried out already two years ago, but at that time Facebook was mentioned only in every fifth divorce case.
Interesting that another popular social networking site, Twitter, almost had no fault in divorces of Great Britain inhabitants. Because of it, in 2011, only 0.4 percent of couples broke up.
Facebook is the most popular social network in the world. The number of active users is about 800 million people.