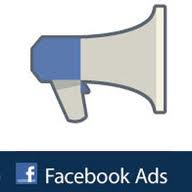 On comparing first quarters of 2011 and 2012, the average Cost per Thousand(CPM) of ads increased by 41%. In other words, Facebook earns almost half more now. At the same time, the average CPM in the last quarter grew 15% in the U.S. and 13% in the UK.
This information is presented in the survey by Cambridge University, based on 372 million ads featured in over 190 countries around the world for 235 users. Analysts noted that the effectiveness of advertising will be a big plus for Facebook during the IPO, which will probably take place in May.
Several general conclusions from the report:
- It turned out that the interest in news applications Yahoo! News, The Washington Post and The Guardian, grew by 196%! Publication of TBG notes that it's kind of indication that Twitter popularity in the news niche goes down.
- "CPC" increased by 23%. Thus, Facebook became one of five sites with the most expensive advertising.
- The main factor for advertisers – seasonal. The popularity of ads on Facebook increases, for example, in the New Year, when discounts are offered.
- The most expensive ads are in the food and drinks sector.
- Top 5 advertising sectors bring about 78% of all advertising revenue.
- The average price per ad increased by 43% compared to Q4 2011. In the UK there was a price jump by 77%! While in US – 33%.
- In the first quarter of 2012 Facebook started to stimulate advertisers, reducing the price per click up to 45% in different sectors.