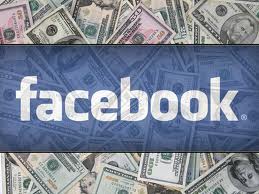 Facebook decided to start the initial public offering (IPO) on 18 May, according to the Associated Press. This is considered to be the most anticipated financial event after the Google's entering the stock market in August 2004.
According to the unofficial information from the sources close to the case, since May 7 Facebook launched road-shows – a series of meetings with the most attractive investors to stimulate interest in the shares of the company. Mark Zuckerberg will participate in some of them.
According to the previously published information, Facebook plans to place about $ 5 billion in shares, while the estimated cost of the company approximately $ 100 billion.
Facebook has not yet commented this information officially.
It should be reminded that Facebook shares will be available on the American Nasdaq stock exchange, they will be identified as FB.
Official reports of the company, which were presented to the federal supervisors, proved that the net profit of the Facebook in the I quarter of this year decreased by 12% to 205 million dollars, while the revenue increased by 45% and exceeded $ 1 billion. The number of active users was more than 900 million people.