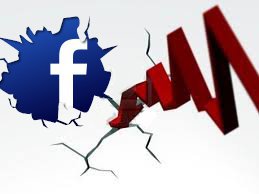 Facebook IPO scandals continue. Banks – co-organizers of the IPO (Goldman Sachs and JP Morgan) allowed short sell operations for their customers, which also affected Facebook shares fall, reported The Wall Street Journal (WSJ).
They played not only against the Facebook shares investors, but also against the leading underwriter of the IPO – Morgan Stanley, which tried to hold Facebook shares price on the first day of the IPO. Private investors began to take revenge on the social network, without waiting for court decisions: on Friday, someone flooded the article about Facebook in Wikipedia with pornographic images.
Let's remind that Facebook IPO took place on May 18 with complications on NASDAQ, and Facebook shares quotes started to fall down after the first day of trading. The Friday's quote is as follows: 31.91$ – 16% lower than the initial offering price.
On the first day of the trading about a quarter of the total amount of transactions – 580 million shares were sold in the short sales operations. Last Monday, this proportion dropped to 16%, but on Tuesday once again jumped to 20%, and on Wednesday reached already 36%. Facebook IPO underwriters banks has no comments about it.
The more details about the Facebook's initial public offering becomes known, the more investors unhappy, who purchased shares of the company. Previously, investors have already started lawsuit against Morgan Stanley, Facebook and Mark Zuckerberg, accusing them of concealing important information about the business prospects of Facebook and demanded for compensation.