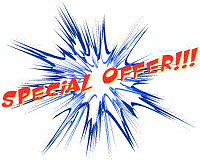 It was lately reported that an institutional investor suggested Facebook $1 billion in exchange for employees' shares of the social network.

All Things Digital being supported by unknown sources asserts that the social network is worth not less than $60 billion.
A group was founded in the social network whose members discuss the actual reasonable price of Facebook. The sum went up to $70 billion. The cost of the social network rose to $82.9 billion with reference to recent transactions on private marketplaces.
An auction on SecondMarket put the value of the social network at $59.4 billion and too weeks later the Goldman Sachs-led investment in Facebook valued the company at $50 billion.
By and large about $6o billion seems to be enough for Facebook's employees make money on the privately-held shares, since the social network doesn't want to go public any time soon.
In the year 2009 Digital Sky Technologies gave $100 million for the social network's employee shares, and each staff member had an opportunity to sell up to 20 percent of their shares at $14.77 apiece for a $6.5 billion valuation of the company.
The current and previous transactions weren't commented by the company till they took place in fact. It is veiled nowadays, too. Meanwhile, I wonder if it is really worth to pay $60 billion for social net Facebook?