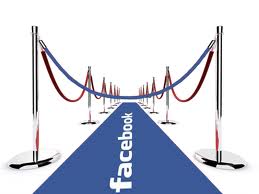 In the social network Facebook profiles of popular users will be checked up in the nearest future. Owners of these accounts will have to confirm that they are real people. It was reported by TechCrunch.
The administration of the social network will determine who exactly will have to confirm their accounts. The user will need to send a copy of the personal identification documents to Facebook. These documents will be removed from the server after completing of the confirmation procedure.
Owners of the confirmed accounts will be able to use their worldwide known Nicknames, which will be checked by Facebook administrators. However, the real names of the stars will also be displayed in a block of information about the owner of the page.
Another advantage of such accounts is a more frequent appearance in the "Recommended Pages" block. At the same time, these accounts won't have any special marks about their confirmed status.
The function of profiles confirmation for celebrities already exists in such social networking sites like Google + and Twitter.