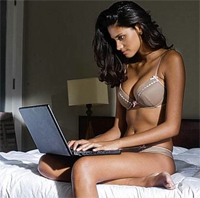 All of us dream about true love, at least subconsciously and hope to find his real lover, his half. But the charm of one night relationships does not lessen on the back of it. That is why Facebook considers a possibility to organize such meaningful one night stands.
The info contained in the present article is not made out of thin air, but based on a scientific research. And though is seems that all of the dating advices are useless it turned out to be not ineffectual.
In 2008 and before users had an opportunity to look for everything they were interested in on social networking site including lustful search for a partner for only one night. Applications of this kind remain on the Facebook platform, e.g. Zoosk and Are You Interested, but nevertheless Facebook has buttoned up and thrown out the fuzzy handcuffs in favor of cufflinks. However the following tips are rather for those who prefer an old fashioned stalker approach to dating:
Get to Know the Real You
First of all you have to understand what you exactly want to get out of the dating and what for a person you are looking for.
The main problem with an online acquaintance is that your partner's info about him/herself may be wrong. Usually people show their best traits underlining only their advantages. After meeting outside partners may be disappointed because of discrepancy of what they expected to see and what it turns out to be. It is claimed that the level of disappointment grows worse if the partners are in touch through Internet a great while, the longer the worse.
Attend Friends' Events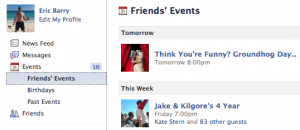 A good way to make acquaintance with a fancy guy is to meet them at a party. That is why you have to visit them. And it refers not only to those you are invited to but also your friends' events you accidentally were going to miss. The person you are looking for may probably be among the people invited the party. So, just join the event and act.
The Semi-Random Message
Sometimes when you look through your friends' photo album you come across photos of very attractive guys. Why not to get acquainted with them? The first way is to ask your friend about the person you are interested in:
"Hey, I noticed Johnny's a friend of yours. I think he's really cute – can you tell me about him?"
After this your friend may introduce you each other as at certain moment, i.e. after your plenty of questions about the person you liked, he will be aware of the fact that he is in the dark about him/her.
But if you are not the closest friend of a person you and your probable lover are connected with then you should just get up steam and write something pleasant to the charm:
Hey – I just want to tell you you're absolutely gorgeous. I suppose there are worse random messages you could receive
After this you can continue your dialog discussing your mutual friend. This step will prove that you are a real, not weird person and will serve as a good maintenance of your conversation.
Email Addresses are Invaluable
Email address is a good way to learn more about a person. The phone number for example will not give you as much info as you are able to receive through an email address. If you type an email address in Google search you will get access to person's Twitter accounts, YouTube channels and so one. Consequently, knowing about a person nothing but email address you have the chance to get anything you need to know about.
The One That Got Away
It is not the rule that people dating using Facebook did not know each other before. It seems to be very interesting t know what happened with your previous lovers, those from your school days for instance. It is quite possible that they were married, then divorced, have some children, job that is not the best one and wish they were in those years when they did not have anything to care about. That is why your sudden hello may make them happier than you expect.
Liar, Liar
Profiles on Facebook contain information that is not always true. You may write everything you want about yourself. And people do it in order to seem more important and successful then they are in fact. The reason is to make an impression on person they intend to date with.
But the question remains how to tell the truth when you have to. Will you be considered as a trusted and reliable person after it?
An online acquaintance is a convenient way to begin a date but of course an in person contact is beyond comparison. Nevertheless Facebook helps to extend field for search of your prospective lover. It appears as an honest communication should be an appropriate beginning for successful relationships in the future.