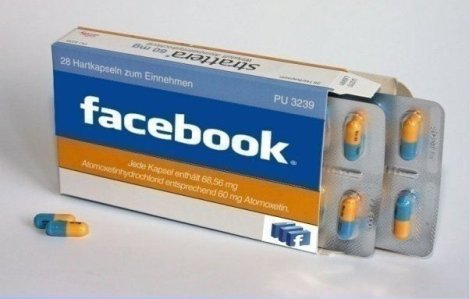 Facebook social network offers new applications which can be useful both for doctors and their patients. They include data about a great deal of different medical issues and this information is of vital importance as it concerns our life. Users are advised to pay their attention to the following applications especially when medical assistance is of dire necessity.
Medline Publications App
This Facebook app empowers you to publish your own list of Medline using your Facebook profile. You can also see info added by your Facebook friends.
Med Tracker FB Application
You have the possibility to express your opinion about and compare the efficiency of doctor's prescriptions and nonprescription medicines.
Healia Health Challenge Quiz Game for Facebook Users
This application is aimed both to entertain and teach you basics about delivery of care at the same time. Here you can not only test your own knowledge solving a quiz but also give the quiz to your friends and find out whose awareness about first aid, main symptoms of different diseases is the best. This combining of teaching and playing simplifies the process of learning and memorizing of very important medical issues. During the game the participants have chance to become either Pre-Med, Medical Student or Chief of Medicine that also stirs up interest of players and compels them to be more attentive while learning some new facts.
Support the Red Cross Group
On this app you have an opportunity to take part in support of the Red Cross. Charitable organization FrozenBear promises to make a donation to it every time you click on the Donate button. 200 clicks are equal to one dollar. It is obviously that the more clicks you make, the more money the Red Cross will receive.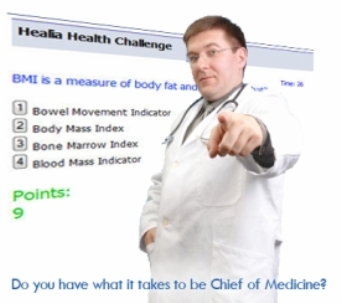 Health tips of the day Application
This medicine application gives you a chance to receive essential advices from the best doctors from RevolutionHealth.Com. The main advantage of it is that this all is free.
Mobile Health Coach App on Facebook
If you add a kind of a mobile health coach center to your Facebook page, you will regular get health advices which undoubtedly should make your life safer, hence happier.
Awareness Ribbons App
If your wear special awareness ribbons by dint of your Facebook profile you will always be able to be transferred to Wikipedia where you can find bunk information concerning different health problems.
Quit Smoking Community
This Facebook application intends to make you free from dependence on cigarettes. Smoking is harmful to people's health as it causes lung e.g. cancer and other diseases. The problem with quitting smoking is connected with absence of support among smoker's surrounding. If you set up your own quit smoking program and help other people to stick to their programs, you will be on the right way to recovery.
Be an organ donor
By means of this app you can become a donor after filling a form online or distribute info about necessity of blood of special type. In both cases you will help people who really need your help because hundreds of them are waiting for those who can save their lives or lives of their family members or friends.