Comments on Facebook will be classified now in marked with grey or blue background. The first are of low quality and considered as spam. They will not even appear to other users sometimes. The latter are okay. This new filter allows admins to select and evaluate the quality of comments more quickly and easier. However this filter will be applied only to new remarks having nothing to do with old comments.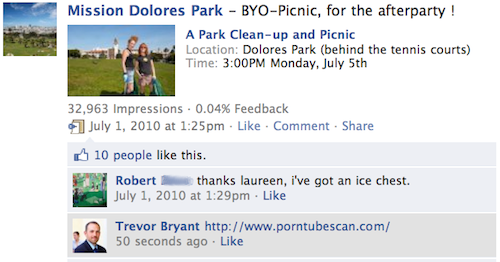 If admin considers some of grayed out comments as normal ones he can unmark them as spam clicking the "x" next to the remark and selecting the necessary button. This possibility was made to teach the spam filter to be more precise.
The problem with spam comments is considered of great significance. They include links to unrelated Facebook pages, different harmful downloads, advises how to make money. The purpose of the spam filter is to block or mark them.
The new Spam tab to Page wall will be introduced by Facebook in October. It will protect users from electronic junk mails but not from spam comments.
A Top Posts filter for Page introduced by Facebook not far from now is also a good way of users' security. They bring people posts with many Likes and comments to the top of the stack.
The improvement of Facebook pages protection intends to increase trust to it on the part of brands which are willing to use Facebook to advertise and distribute their products.