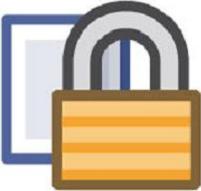 Struggle against spammer seems to incline towards spammer victims' side. Facebook won the legal case against spammer Philip Porembski who was blocked from the site and forced to pay $360.5 million for damage the company. This was the decision of federal court in San Jose, California.

Authorities brought an accusation against Porembski's company, PP Web Services LLC, declaring its theft of more than 160, 0000 social network accounts and distribution of over 7.2 million spam messages to users of the social network. The messages contained links to phishing sites where the user was required for his Facebook logon data which was used for sending spam letters to user's friends. There were also some missives which redirected recipients to sites that were one of Porembski's profit contributors.
Over 8000 users complained to Facebook about Porembski's spam. Moreover the spamming is considered as the main reason for closing of users' accounts on the social network of not less than 4,500 people.
Facebook users' accounts and spamming scripts were kept in Sacramento on Porembski's computer that fell under law enforcement.
It stands to reason that Porembski will not be able to pay $360 million fine but that permits to put a lien on all of his former and future earnings.
This is not the most profitable victory of Facebook in the war against spammers. The record made up 873$ and was even noted in the Guinness Book of World Records. At that time Adam Guerbuez and Atlantis Blue Capital were caught. The second largest profit from court ruling against spammers accounted for $711 million and it was Sanford Wallace, better known as the original king of spam who was forced to pay.
But just as Porembski they could not afford to pay such great sum of money. As a matter of fact the main achievement of both victories was prevention of future spam activity. But the question is was it really achieved?