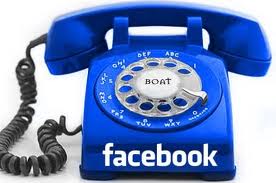 The social network, according to information agencies, selected Taiwan-based HTC as the manufacturer for the development of their new smartphone device.
The device has a code name "Buffy" (on behalf of the main character of American youth TV series "Buffy the vampire slayer" with Sarah Michelle Gellar).
It is noted that the smartphone uses a significantly modified version of the Android operating system, which provides tight integration with the online services of Facebook. In addition, HTML5 technology is planned to be supported. Information about the technical characteristics of the device is still unavailable.
Announcement about Facebook HTC smartphone is expected within 12-18 months. There were rumors about negotiations between Facebook and Samsung to produce communicator, but they couldn't make a mutual benefit agreement.