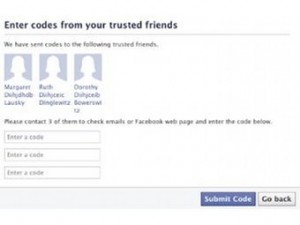 Social network Facebook has introduced two new features to its own security system. This is reported on Facebook Security page.
The first function "Trusted Friends": one can select from three to five friends who will help him to recover his account. In order to restore account one doesn't even need to have access to the email, for which the account is registered: just enter in the special field codes, which were generated by the chosen Friends.
The second function "App Passwords": it will be useful when one is using third-party applications for logging in to Facebook account. With the help of this feature one can generate a unique password for the application, and thus to keep password for logging in to Facebook in a secret.
Release of these new features is dedicated to a National Cyber ??Security Awareness Month, which takes place every October in the USA since 2004.