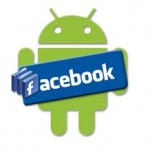 4 months ago we already had an overview of updated Facebook App for Android, yesterday Facebook released new version 1.9 of the application.
According to official blog post, Facebook for Android 1.9 includes:
Performance improvements.
New messenger features, like adding adding people on the fly to the group conversation.
Shortcuts to share photos and messages faster.