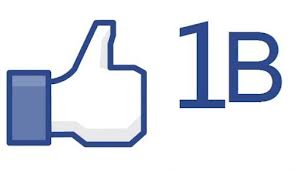 The European Marketing Agency KRDS published a new 1 billion Facebook users infographic, which worth to have a look.
Let's go deeper and try to understand what is behind this huge 1 billion number.
- 44% of Internet users are registered on Facebook.
- 600 million of them use mobile version of Facebook.
- 1,130,000,000,000 Likes were registered since their introduction.
- 219 billions of photos were uploaded.
- 17 billions of checkins and location marks.
- Top five countries with the highest number of Facebook users are as follows: USA, Brazil, India, Indonesia and Mexico.
- The average user age: 22 years.

"The Joy of Tech" has another point of view on the Facebook audience and explains it in the funny infographic, which is based on the fact that the majority of Facebook accounts are the fake ones.