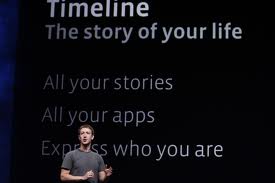 It's not a secret that Facebook team likes to experiment with design and test all kinds of innovations.
You may noticed that in April, the size of the Facebook timeline cover image was changed to a bigger one. Facebook decided not to stop on this, and prepared some new changes for the timeline's design.
They are as follows:
Facebook timeline cover remains the same size, but slightly shifted to the left
The user name and basic information will be embedded into the cover photo instead of old positioning along with rows of icons for friends, photos, likes and map.
Subscription, friend requests, messages, etc will be also moved to the user's banner image.
Bottom part of the profile image will have transition to the dark colour (so that you can see the white text on a light background).
New tab "Summary" will be added to the profile. This tab contains a list of the user's major "Life Events".
"Likes" will be turned into "Favorites".
Some applications like Photos, Map, Friends etc will be displayed with smaller icons instead of images.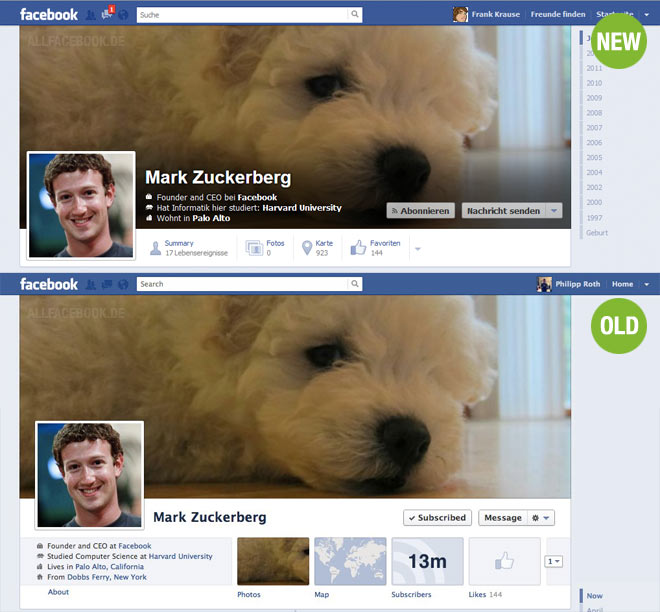 At the moment, not all profiles are affected by these changes and it is still unclear whether this is just a test or maybe they will be applied to all users.
As you can see by these changes, Facebook saves page space and facilitates profile visitors to go directly to the timeline itself. The only thing, which can be a bit confusing – is the placing of user's basic information and a couple of options to the cover image. Some cool profile banners may be hurt.