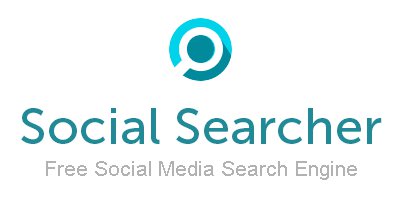 03 Dec 2013 Social Searcher rolled out a major update for the service. The site was redesigned in a handy metro style and provided new real-time search features for the users.
First enhancement is a possibility to save advanced search options like multiple keywords or filtering into the user's account for a quick access in the future. Also users can set up Email Alerts for the saved searches to be notified when new search results appear.
Another big improvement of the Social Searcher is extended analytics of the found results. Sentiment information contains positive, negative and neutral posts distribution per social network as well as the most popular posts in each category. Lists of the most active authors and authors of the posts with the highest number of likes, retweets and plus ones, are provided by the service. In the updated analytics users can also find: popular and mostly shared domains/links, posts types distribution and keywords usage statistics.
We are always glad to receive your feedbacks and answer your questions, feel free to leave your comment below or contact us directly info[at]social-searcher.com