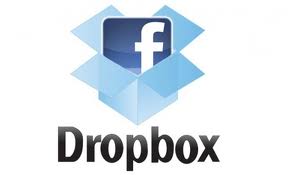 Members of groups in the social network will be able to share files that were uploaded to the Dropbox "cloud" storage, with other team members, according to a Dropbox company blog.
"Today we're psyched to announce that you can share stuff from Dropbox right inside Facebook Groups! Now you can share notes with your study group, add the latest game schedule to your basketball team's group, or post a birthday video to your family's group at lightning speed from wherever you are", – mentioned in the blogpost.
The changes affected the "Add File" tab, located on the top of the group page, along with the "Messages", "Add photos / videos" and "Ask a question" tabs. Earlier the "Add file" tab allowed users only to select a file of up to 25 MB from the local filesystem on the user's computer.
Now the page is divided into two parts: the first one supports old feature with uploading data from the local computer, and the second – provides functionality for publishing files that were previously uploaded to the Dropbox "cloud" storage. If you choose to integrate your account with the Dropbox, than it will be possible to use the second option for searching or sharing documents, photos and videos in the facebook group.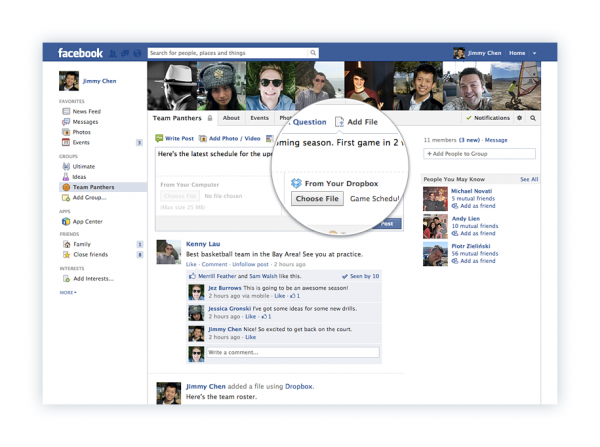 Files published via the Dropbox will support the same social functionality as other public posts: users of the group can comment them and get automatic notifications about these publications.
This new feature is available in the browser version of the Facebook as well as in the mobile apps for the smartphones and tablets. According to the developers in the nearest future it will be released for all users of the social network.