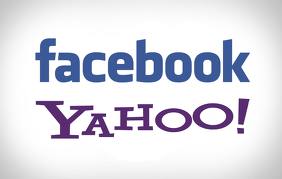 The social network Facebook responds to Yahoos patent infringement suit with accusing the internet company of stealing intellectual property.
In March, Yahoo! accused the social network of Mark Zuckerberg in illegal use of technology, protected by ten patents. It was about the methods of online advertising, personalization tools, messages delivery and generation of news feeds.
It is reported that now Yahoo! is also accused in violation of patents, and also ten. Facebook claims that the opponent illegally uses a secure method of adding tags to photos and videos, means of the generation of recommendations, personalization tools for creating news feeds and titles, tools for extracting information from databases etc. Facebook requires compensation for damages, as well as the deviation of the patent claims of Yahoo!.
Observers note that the trial between the two companies could take many months or even years. It is possible that the companies will resolve the conflict out of the court by signing a cross-license agreement.