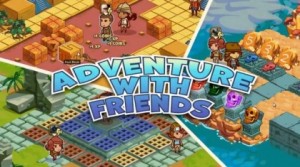 Social games giant Zynga introduced the first trailer for the new project Adventure World. It is a social game for Facebook, in which the player will travel to different countries, solve puzzles, do some amazing discoveries. As usual, it is possible to play with friends.
The atmosphere is like in Indiana Jones game series, even in music one can hear the famous tune. At the same time graphics is more like in FarmVille and CityVille.
Zynga has been actively developing new projects. Recently, a new game Pioneer Trail was released as an extension of FrontierVille. Zynga Poker is available not only on Facebook, but in Google + also.