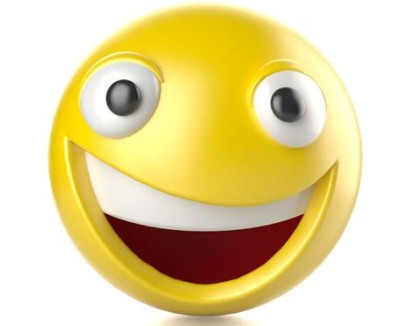 Facebook introduces a new application that is aimed to perk up your mood. You remember those funny laughing, crying, cheering and raging faces that are often seen on forums and blogs. People use them to express their emotions. Now you have an opportunity to image your mood with such droll pictures, too. Just install one of these amusing Facebook pro emoticons applications and enjoy communication with your friends in a new fashion. It is especially pleasant that Facebook provides these apps for free.
Monkey Faces
If you install this cool Facebook app, you will always be accompanied by a fascinating monkey. You will receive bevy of original emoticons that are created to entertain you and your friends. Don't lose the chance and install it now.
Facemoods
This Facebook app will be useful for open-hearted and sociable people who prefer to express their emotions frankly. The app contains a great deal of faces icons and you will always be able to find one that corresponds to your current mood. Install it and use it absolutely free of charge.
Emoticons For iPad and iPhone
If you want to improve your iPhone or iPad adding luster, beauty and gaiety to it then you should install this new Facebook app without doubt. It contains plenty of emoticons, is free and includes constant upgrades.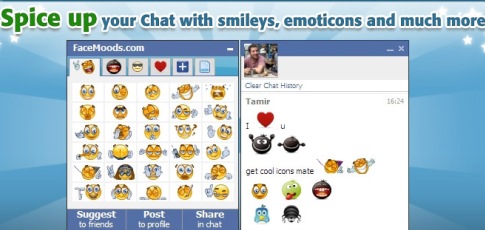 Emoticons
Those of you who are interested in codes of emoticons will find this new Facebook application very useful. It explains how to insert these codes on your Facebook pages and other web resources. You will definitely enjoy cool faces appearing in your post earlier than you even start typing a letter. You and your friends will have a good time while watching all of these different very funny emoticons which are aimed to make you merry.
Facicons
This tiny ancillary plugin for browser allows you to insert plenty of emoticons without any payment. The Facicon will add itself to your browser's toolbar after you install it so that you will be able to use it every time you need it.
Emotions
This Facebook app has over 91 000 of fans who has already added it to their official Facebook pages. The app includes a diversity of amusing static and animated icons which are updated sometimes.