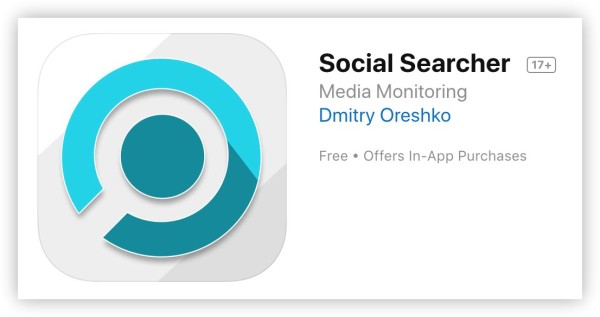 You've been asking for this for a long time and Social Searcher team is very glad to release Free Mobile Media Monitoring App for the social and web mentions search.
Social Media Monitoring is mandatory for the modern business, now it's available on the Go! People are used to leave feedback especially negative one about the services or products online. Don't wait for the bad reputation to start spreading over the entire Web, monitor your media mentions in blogs, news, forums and many more including top social media channels like Facebook, Twitter, Google Plus, Youtube, Instagram, Tumblr, Reddit, Flickr, Dailymotion, Vimeo, VKontakte.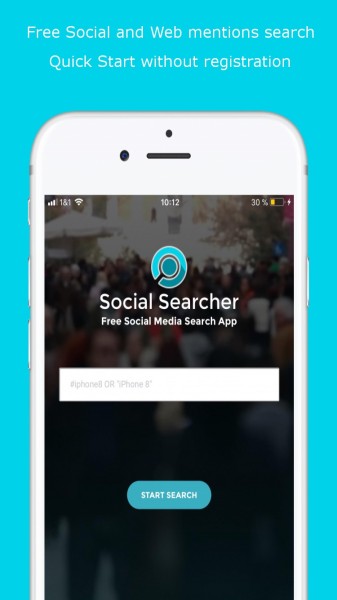 Efficient Reputation Monitoring
Listen to your target audience whenever they prefer to talk about you or your brand, with Social Searcher you've got all channels coverage in one place.
Track Your Marketing Efforts
Monitor mentions spikes across different channels and keep track on the Marketing campaigns effect on your product or business awareness.
Get Insights About Industry Trends
Maximize your marketing strategy by following key industry trends, exposing your experience in relative blog posts and digging for the most engaging content in the niche.
New Mentions Alerts
Immediate notifications about new mentions in media and social media, 24/7 control of your brand reputation with detailed information about sentiment and popularity metrics of the post.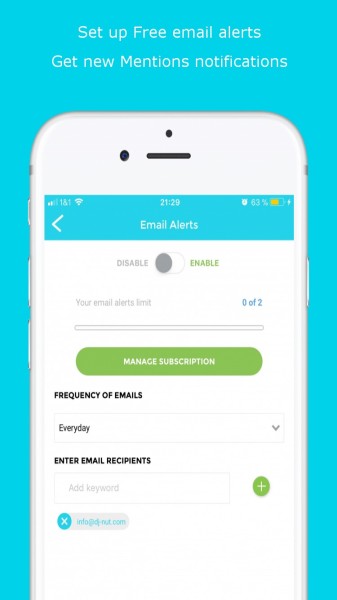 What Matters to Your Customers?
Get valuable data about your target audience, which topics are discussed the most, what is missing in the current products and what are the market expectations for the future.
Real Time Engagement
Communicate directly with the post author in social media, comment on the original post or repost it to support viral growth in case of positive feedback.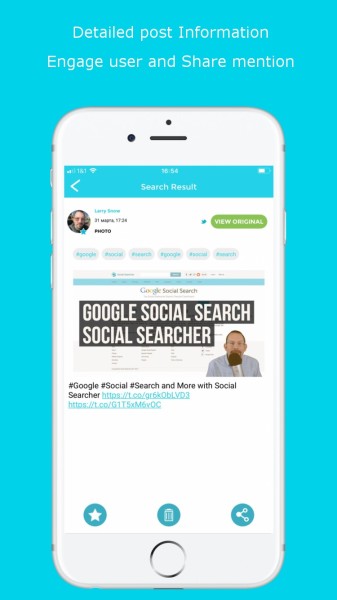 Improve Your Brand Awareness
Social Media is an important part in the multi channel sales strategy of each and every company in the market. Social Searcher will do all heavy lifting for you: uncover influencers to spread the word and highlight key conversations to follow.
Jump into conversations
Establish new relationships with bloggers, journalists and social influencers who are writing about the topics your target audience care about. Encourage your biggest fans with reposts and appreciate their support. Social media monitoring tools will help you to find the right discussions to join. Build up strong community of the customers around your brand by monitoring your mentions and instantly helping people to resolve their problems.
Leads Generation
Grow your customers base with targeted marketing to the users who are potentially interested in your product or currently using competitors solutions and not really satisfied.
Find New Audience
Analyze popular hashtags, keywords and influencers to identify new relative topics, that can be interesting for your audience to maximize marketing efforts.
Engage Industry Influencers
Monitor your industry advocates to align on the hot topics, get insights about their content strategy, engage them in the comments and finally execute outreach campaign to build new relationships with the top social influencers.
Unlock Social Media Power
What's going viral in your niche? What are the main pain points for your target audience? What is the preferred method of communication: specific social platform, specialized forum, youtube channel? Start answering these questions with Social Searcher Mobile App and incorporate into your business strategy.