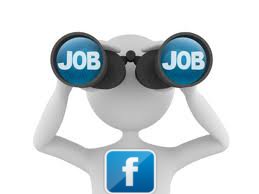 Facebook plans to launch a platform for announcements of finding employees, which will be a direct competitor for the social networks for business communications like LinkedIn, reports The Wall Street Journal.
The new project will involve a number of specialized services for searching a job – BranchOut, Jobvite and Work4 Labs. These services are aggregating information about vacancies and they are already actively use Facebook platform for applications.
On the Facebook's Job Board companies will be able to post jobs and search for employees among more than 900 million users of the social network. According to WSJ, the platform is scheduled for launching on this summer, perhaps, at the beginning of August.
Initially, Facebook has no plans for getting revenue from the job board, however, it's not clear if it will be for free in the future.
Officially Facebook has no comments about this new project, the same for BranchOut, JobVite and Work4Labs.
Facebook was originally designed as a social network for communication, and it is unlikely that it would make the job searching as a key service. The project's purpose is to increase the involvement of users and increase the presence time on the site.
Due to the large Facebook's user base, the job board can be a huge rival for the LinkedIn, which specializes in establishing business contacts between professionals. The audience of the LinkedIn is about 160 million users – nearly six times smaller than the number of Facebook users.