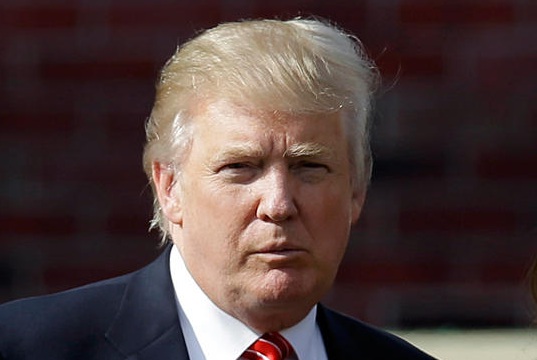 NBCUniversal ended up business relationships with Donald Trump due to the recent derogatory statements regarding immigrants. "I like Mexico, I love the Mexican people, I do business with Mexico," he said. "But you have people coming through the border who are from all over and they're bad, they're really bad … We have people coming in and I'm not just talking Mexicans, who are killers, they're rapists, they are people we don't want in this country." Let's have a look on Social buzz about Donald Trump trending now in social media.
Popular statuses
Dear Donald Trump, One thing I've learned from marrying a Mexican woman and having a Mexican Suegra is DON'T PISS OFF MEXICANS! Now you know

— Rob Schneider (@RobSchneider) 30 июня 2015
Aaron Paul wrote:
Dear Donald Trump, You're an idiot.
Notable photos.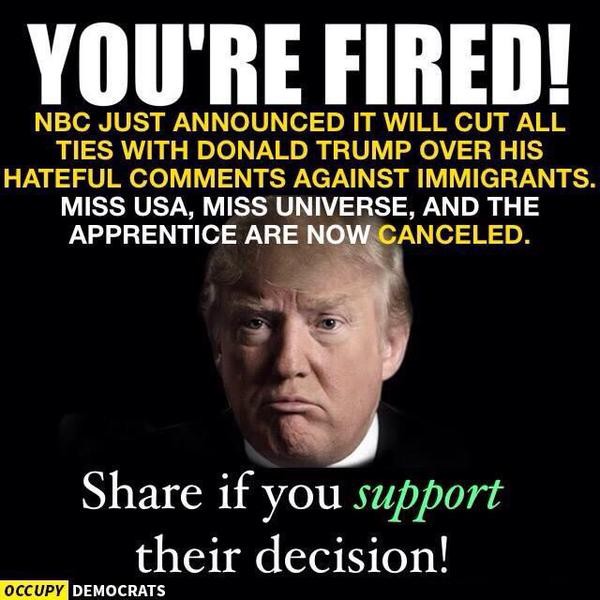 TV network NBC fires Donald Trump over Mexico comments, Donald later insisted he was criticising US lawmakers, not Mexican people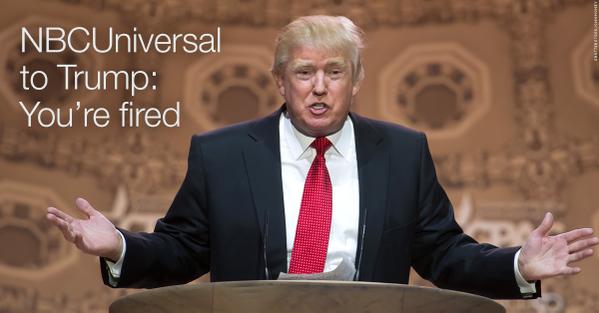 Yeesh, if Donald Trump keeps this up there won't be anyone left to vote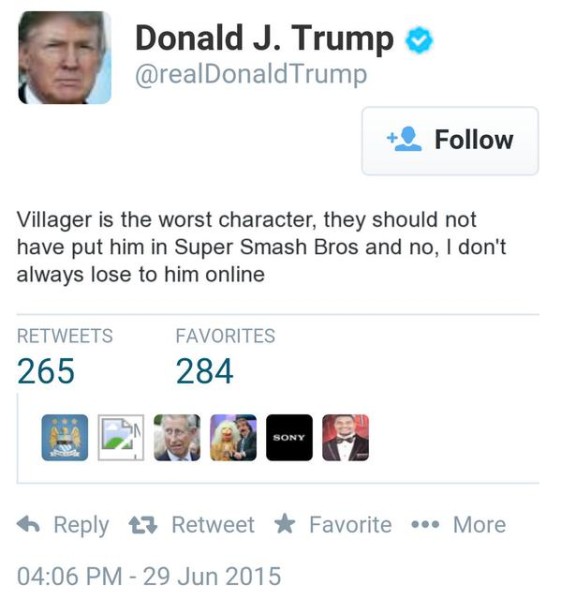 In the News
Theguardian: Donald Trump backlash: 'I love Mexico' but promises border wall if elected
Time: NBC Cuts Ties With Donald Trump Over Immigration Remarks
Popular Hashtags
Share your thoughts in the comments below.