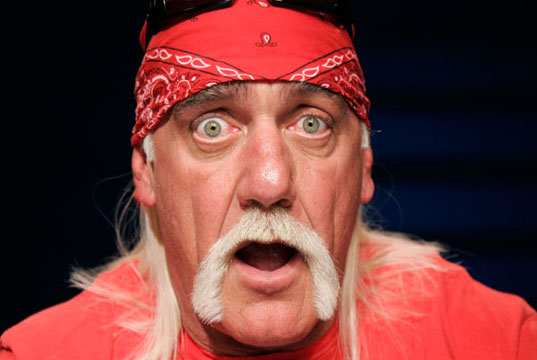 On Friday Hulk Hogan was fired from World Wrestling Entertainment after revealing 2007 audio tapes with his racist speech. Check up a collection of the recent viral statuses, videos and photos from social media dedicated to Hulk Hogan.
Hogan used the racial epithet several times 3 years ago on the radio interview with DJ Whoo Kid.
"Well, Booker T used to do that to me, and every time I pull up YouTube, there's that famous thing with Booker T and his brother is there and they're all talking trash, and Booker T says, 'I'm coming for ya Hogan, you ni—-' and not 'ni—,' he goes 'ni—-,'" Hogan said.
In the storm I release control,God and his Universe will sail me where he wants me to be,one love. HH

— Hulk Hogan (@HulkHogan) 24 июля 2015
Most shared Videos.
Hulk Hogan FIRED by WWE As N-Word Scandal Erupts.
Tracy Smothers And Nick Gage Hate Hulk Hogan.
Hulk Hogan released by WWE, Apology & More.
Actively shared Photos.
Rob Delaney: The only N-word I have for Hulk Hogan is "No thanks pal!". Together we can slam dunk racism!
I know my Hulk Hogan friend isn't real happy with me.But the last thing he is.Is racist.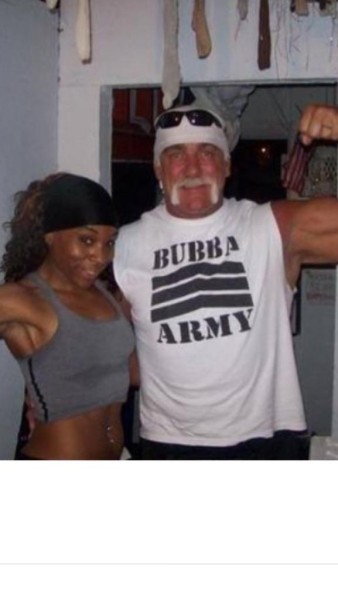 Marlon Wayans defends Hulk Hogan.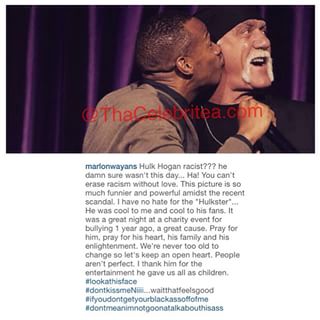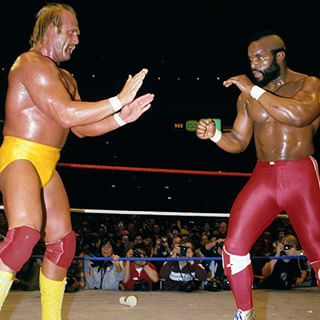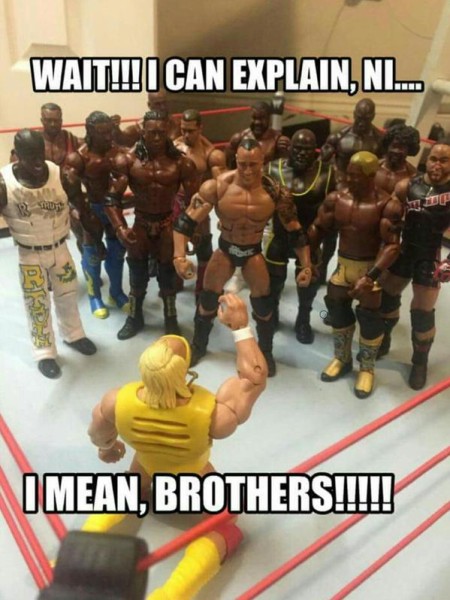 snoop dogg after finding out hulk hogan is racist pic.twitter.com/yP23HlFwM9

— @TheRealAirbagged (@airbagged) 24 июля 2015
Popular Statuses
Dennis Rodman: Lets lend our support to the Hulkster @HulkHogan who most certainly is not a racist @Scottiepippen @MagicJohnson @Shaq @MikeTyson
Booker T. Huffman: I am shocked by the statements made by Hulk Hogan. It's unfortunate, but that's something that he's going to have to deal with.
The Iron Sheik: I SHOULD HAVE BROKE THE JABRONI HULK HOGAN F*ING LEG WHEN I HAD THE CHANCE
Mick Foley: My heart truly hurts for Hulk Hogan. I firmly believe he's a very good person who made a very bad mistake. Pulling for you, brother!
In the News
Complex: Report: WWE Preemptively Cutting Ties With Hulk Hogan After Rumored Racial Tirade
Eonline: Hulk Hogan's Daughter Brooke Defends Her Dad by Writing Poem Titled "If You Knew My Father" Amid Racism Scandal
Rollingstone: 5 Pretty Racist Storyline Moments Still on the WWE Network
Popular Hashtags
Tell us your position in the comments below.