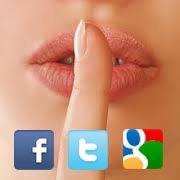 5 July 2012 Social Searcher launched Social Leaks – a collection of the Social Networks' Leaks exposing the privacy issues of Facebook, Twitter and Google Plus.
Unfortunately, people still don't care a lot about their privacy settings and things they post in public. Our new service one more time shows the lack of private information protection in the social networks. Actually, everybody can see who's got a new phone number, taking drugs or got drunk last night…
All information is fetched using Open Search API provided by the social networks, so for deleting your post from the search results, just delete it from the social network.

If you also got passion for digging social leaks, go ahead and use our open tools:
Feel free to mail me with your findings and fresh ideas: info[at]social-searcher.com