Twitter Search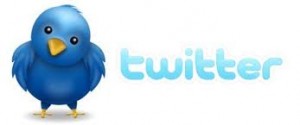 Twitter is a service, which allows users to send text-based posts (up to 140 characters) so called "tweets", using the web interface, SMS, instant messaging tools or third-party client software.
A distinctive feature of the Twitter is a public availability of the posts. The social networking service is also called "microblogging" system because of this.
General Twitter Search Tips:

1. Phrase search ("")
By putting double quotes around a set of words, you are telling Twitter Search to consider the exact words in that exact order without any change.
For example: "used cars"
Twitter Search Real Time results: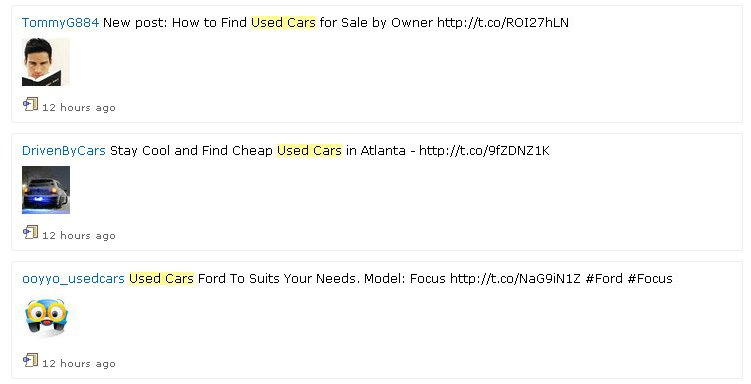 2. Terms you want to exclude (-)
Attaching a minus sign immediately before a word indicates that you do not want pages that contain this word to appear in your results. The minus sign should appear immediately before the word and should be preceded with a space.
For example, if you don't want to see a lot of results about insurance: buy car -insurance
3. The OR operator
Twitter Search's default behavior is to consider all the words in a search. If you want to specifically allow either one of several words, you can use the OR operator (note that you have to type 'OR' in ALL CAPS).
For example: Audi OR BMW
Twitter Search Real Time results: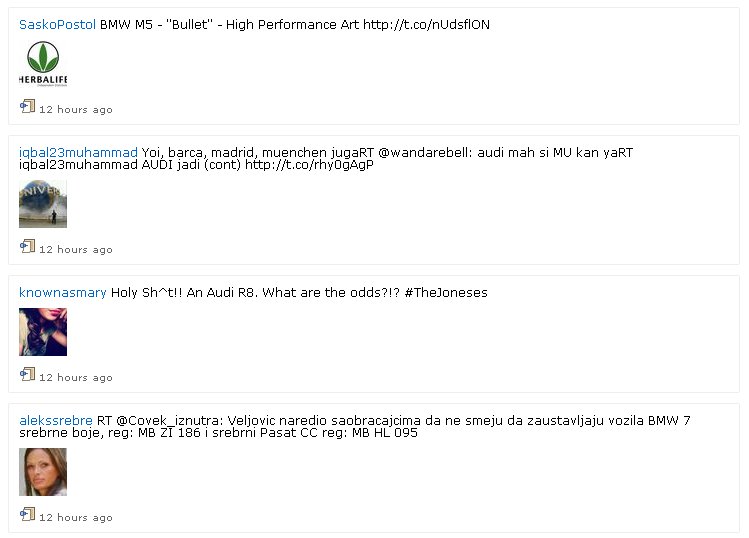 4. From/To User Operators
There are special operators, which can be used to see tweets sent From/To the user.
For example:
from:fatmanscoop
to:fatmanscoop
Twitter Search Real Time results From: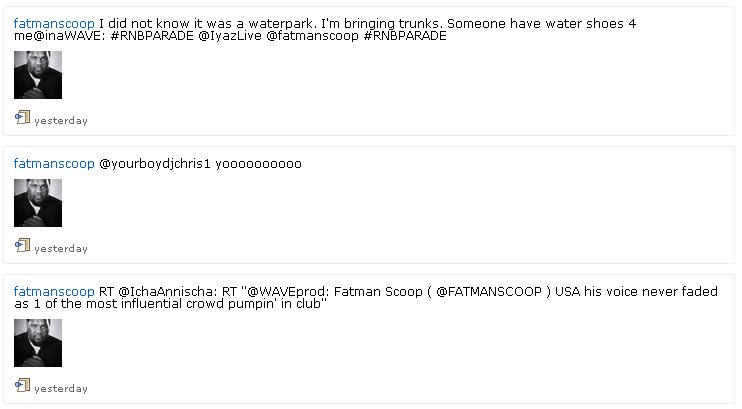 Twitter Search Real Time results To: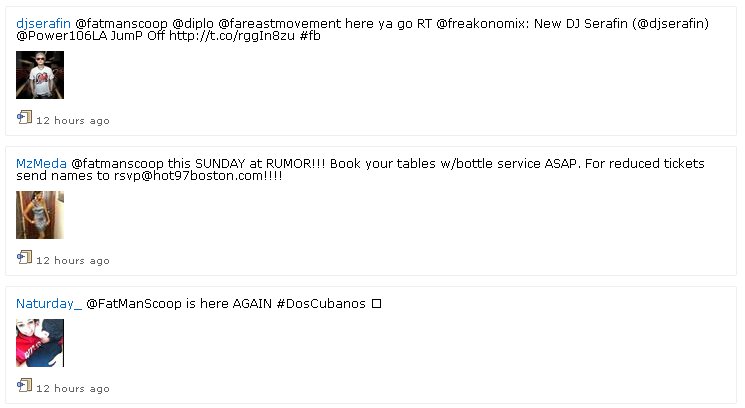 5. Mentioning Operator
Operator @ should be used when all mentions of the user are searched.
For example: @BarackObama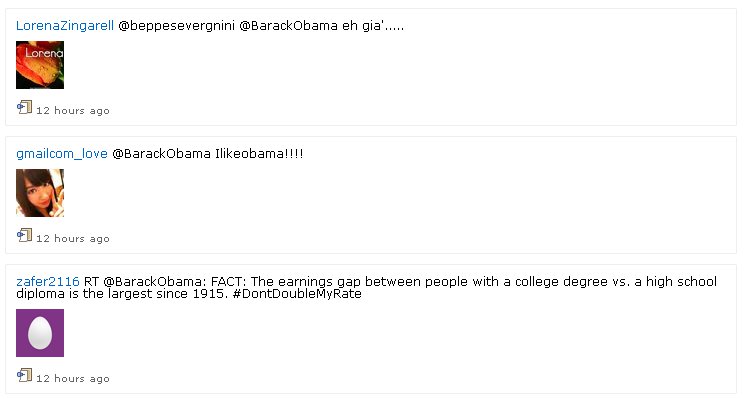 6. Attitude Operators
Positive :) and Negative :( attitude operators can be used for filtering search results.
For example, if you want to find tweets containing "movie", but not "scary", and with a positive attitude: movie -scary :)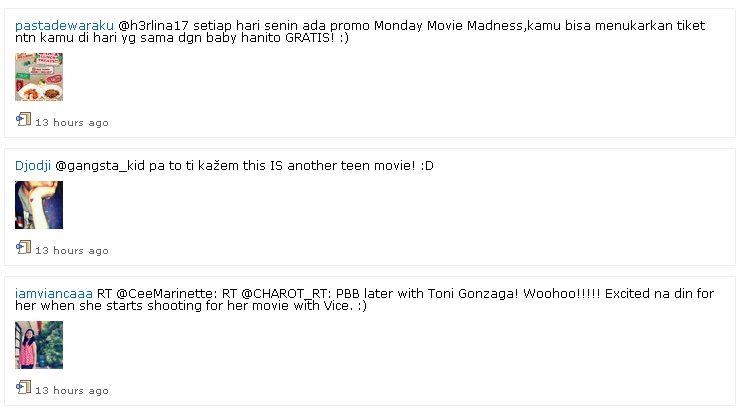 7. Question Operator
Operator ? allows to filter search results with questions.
For example: nightclub ?