Facebook Search By Email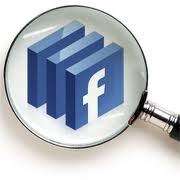 Very often people exchange with their emails information in order to stay in touch for the future or use emails for business contacts worldwide.
Facebook provides easy way to find registered users by their email, but only if it was set to be visible for everyone. Most of time email information is private and people can't find each other on Facebook, so www.social-searcher.com may be helpful in this case.
Let's have a look on both ways:
Internal Facebook Search:
- Login to Facebook.
- Write email address in the Facebook Search Bar and check up results.
Social Searcher:
- Write email address in the Search input and check up search results. All public facebook pages with such email text can be overviewed.