Social Searcher – Free Social Media Search Engine. It allows to search for content in social networks in real-time and provides deep analytics data. Users can search without logging in for publicly posted information on Twitter, Google+ and Facebook, save searches and set up email alerts.
History
Original site www.facebook-search.com was created in June 2010, in May 2011 it was migrated to www.social-searcher.com due to changed domain naming policy of Google.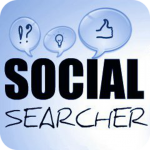 1 Feb 2012 Android Application "Social Searcher" was released. If you like our site and want to have easy access to its basic facebook search function on your mobile, then you'll really enjoy it! Application supports all languages for searching and in combination with feature of filtering results by country, can be very helpful. User can sort search results by date and number of likes.
Social Searcher for Android became the "App of the week for journalists" – Journalism UK, and "Best New Mashup" of the March on Programmableweb.
18 June 2012 Social Searcher design update and new Twitter, Google+, Myspace and LinkedIn Search pages are available. Search All Popular Social Networks in one place!
27 June 2012 Social Searcher added Real Time Search Results for the Twitter.
1 July 2012 Social Searcher added Real Time Search Results for the Google PLus.
5 July 2012 Social Searcher launched Social Leaks – a collection of the Social Networks' Leaks exposing the privacy issues of Facebook, Twitter and Google Plus.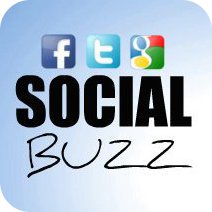 8 August 2012 Social Searcher launched Social Buzz – real time search engine for the Facebook, Twitter and Google+.
"This is a real Swiss Army Knife of a social search engine – certainly one that is worth exploring." – Phil Bradley

6 November 2012 Social Media Study: Last 7 Days of the US Presidential Election Race 2012.
June 2013 Updated Social Buzz service according to the changed API of the Facebook and Twitter.
September 2013 Updated Android Application "Social Searcher": support of the Google+ and posts sentiment were added.
03 Dec 2013 Social Searcher rolled out a major update for the service. The site was redesigned in a handy metro style and provided new real-time search features for the users.
www.social-searcher.com – not affiliated with Facebook(c), Twitter(c) or Google(c) companies.
Contacts
Author: Dmitry Oreshko
E-Mail: info[at]social-searcher.com